Westerbeke Ranch
2300 Grove Street, Sonoma, CA 95476
(707) 996-7546
---
Arrival & Departure Information
July 1 Arrival & registration – 4:00 pm
July 10 departure – 3:00 pm
---
Conveniently located in Sonoma County's Valley of the Moon, Westerbeke Ranch is a favorite location for retreats. The charming garden paths amid native oaks lead to congenial accommodations and spacious meeting rooms. Gourmet meals are served in the beautiful California mission-styled dining room, outdoor patio, or at poolside. The natural environment offers a quiet setting for meditation practices.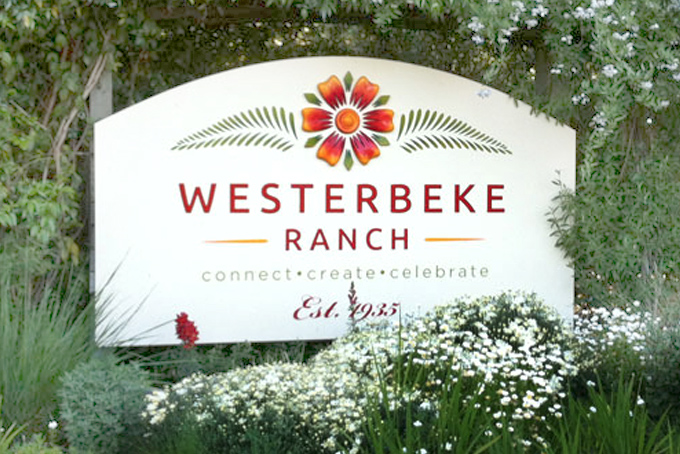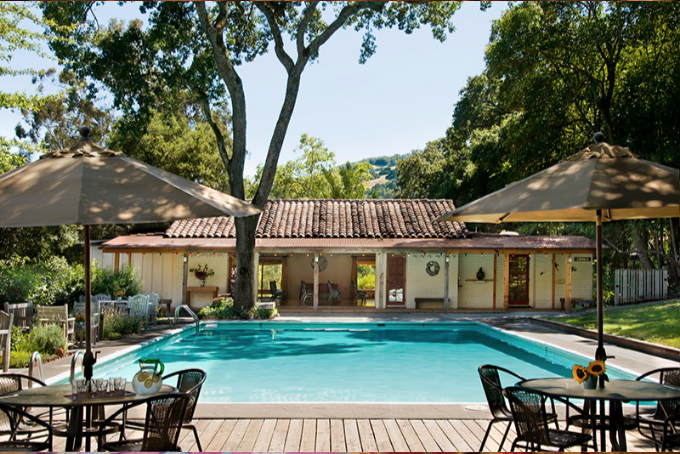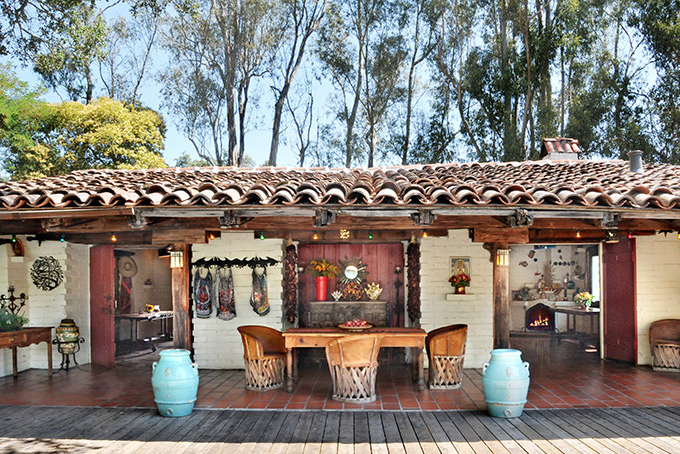 Accommodations
Westerbeke Ranch (www.thewesterbekeranch.com) offers shared accommodations in charming and comfortably furnished redwood cabins. Each cabin has a series of bedrooms with each bedroom having its own bathroom and private entrance. There are no accommodations for children.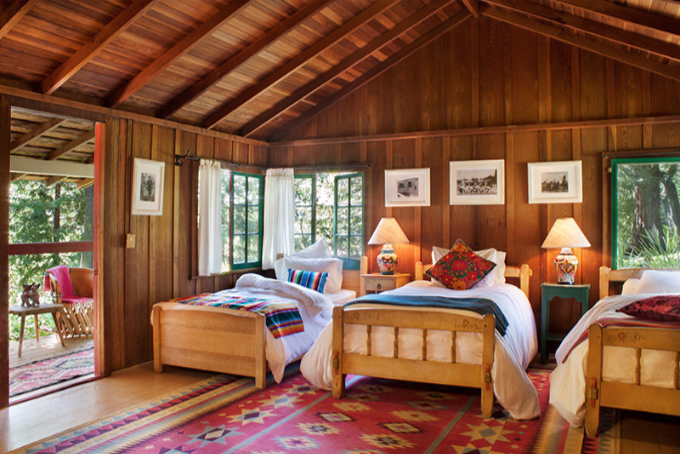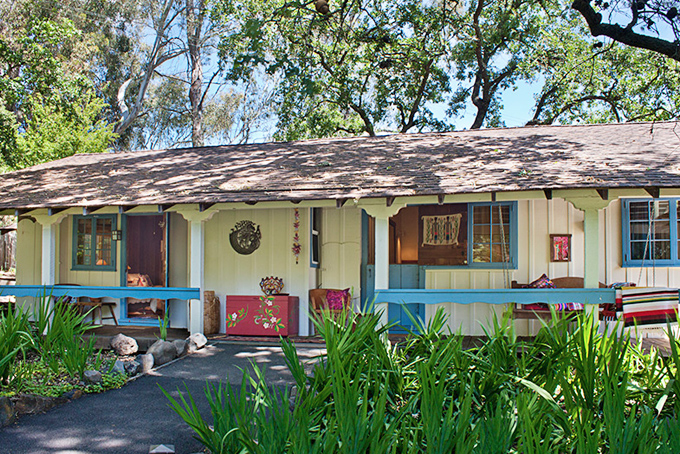 Bedrooms are for two, three or four persons. Room preferences will be accommodated where possible.
Off-site is recommended if you require a guaranteed two-person room or single accommodation.
In addition to cabins, there are two luxury safari tents, 16′ tall by 9′ diameter with one queen bed each. Two yurts are furnished with two twin beds each. They have electricity, and shared bath and shower located in a nearby building (Casa Vista).
Pricing is the same as for cabins.
Offsite Accommodations
Please find listed below a number of off-site accommodations and the distance
to the Westerbeke Ranch. You will need a car or taxi service. Early booking is recommended.
El Pueblo Inn
896 West Napa Street, Sonoma, CA 95476
Napa Street, Sonoma, CA 95476
(707) 996-3551
www.elpuebloinn.com/
To Westerbeke: 2.8 miles or 8 minutes.
Sonoma Creek Inn
239 Boyes Boulevard, Sonoma CA 95476
(707) 939-9463
www.sonomacreekinn.com
To Westerbeke: 3.1 miles or 8 minutes.
The Fairmont Sonoma Mission Inn & Spa
100 Boyes Blvd, Sonoma, CA 95476
(707) 938-9000
www.reservationcounter.com
To Westerbeke: 4 miles or 10 minutes.
Sonoma Valley Inn/Best Western
550 2nd St West, Sonoma, CA 95476
(707) 938-9200
www.sonomavalleyinn.com
To Westerbeke: 4.2 miles or 11 minutes.